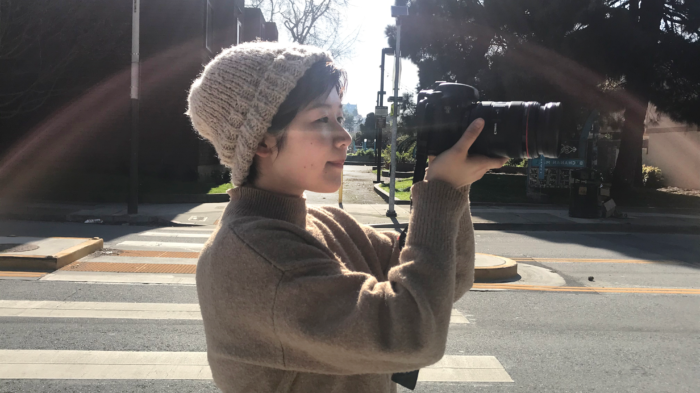 CITIZEN FILM IS NOW ACCEPTING INTERN APPLICATIONS
DEADLINE: MIDNIGHT PST ON FEBRUARY 19, 2021
As a Citizen Film Intern, you will have the opportunity to research a wide variety of topics, assist in running media engagement campaigns, and more as you immerse yourself in the world of documentary filmmaking. This remote internship is especially valuable for applicants in the last year of their undergraduate degree (or later) but all are welcome to apply! If you're interested, please email your cover letter and resume to admin@citizenfilm.org.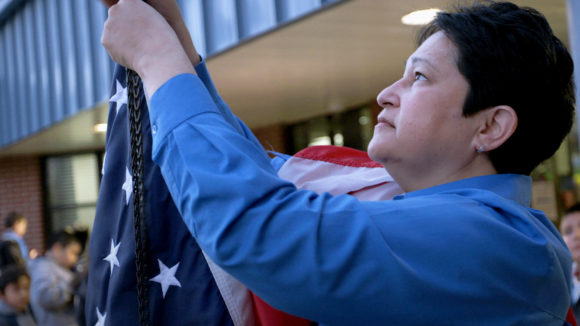 FREE VIRTUAL AMERICAN CREED SCREENING
THURSDAY, JANUARY 14, 2020 – 4PM PST, 7PM EST
It has never been more important–or more accessible, no matter where you are in the country–to come together and discuss America's identity and our ideals. Join us for a FREE VIRTUAL screening of our PBS documentary AMERICAN CREED followed by a discussion with director Sam Ball and a panel convened by the Jewish Community Center of the North Shore (MA) and open to everyone, around the country. Email Sara Ewing at sewing@jccns.com for the screening and discussion links.
AN EVENING WITH DAVID GODLIS FEATURING PLEASURES OF URBAN DECAY
SATURDAY, DECEMBER 26, 2020
In conjunction with the recent publication of his latest book, Godlis Streets, Metrograph hosted a night of films and reminisces with renowned NYC photographer David Godlis, who specializes in punk and cinema. Citizen Film co-founder Sam Ball joined a panel of fellow filmmakers who have collaborated with Godlis and spoke about his documentary short, PLEASURES OF URBAN DECAY.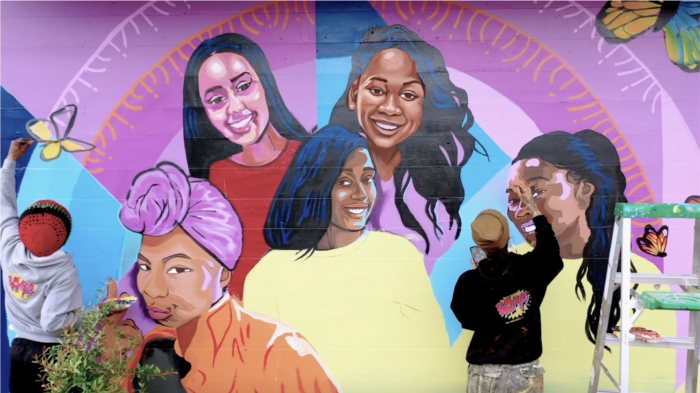 YOUTH LEADERS IGNITE THE SPIRIT OF THE FILLMORE
BY SADIE MCCANN, YOUTH JOURNALIST
TUESDAY, DECEMBER 8, 2020
"Down at the Buchanan Street Mall, a six block long park in the Fillmore district of San Francisco, you'll find youth leaders Widya Batin, Sasha Earle, and Meseka Garcia on a mission: preserving the soul of the neighborhood and using art to keep the memories alive."
Youth journalist Sadie McCann reflects on the inspiration these leaders and those around the world provide for herself and the rest of Gen Z.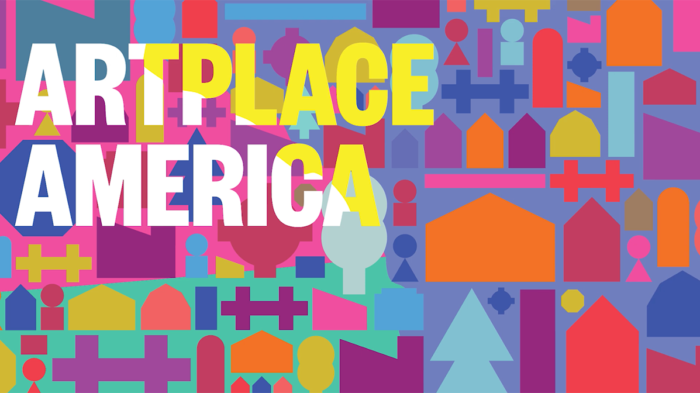 CITIZEN FILM AND ARTPLACE: STORYTELLING TO INSPIRE CHANGE
WEDNESDAY, OCTOBER 28, 2020 – 12:15 PM PST, 3PM EST
Can documentary storytelling help community activists and entrepreneurs revitalize their neighborhoods? Zoom in for Sophie Constantinou and Tamara Walker's virtual multimedia presentation about how Citizen Film and our community partners bring people together to tell stories, make art, and build trust between the community and government agencies to build healthy public spaces that foster resilience on San Francisco's Buchanan Mall.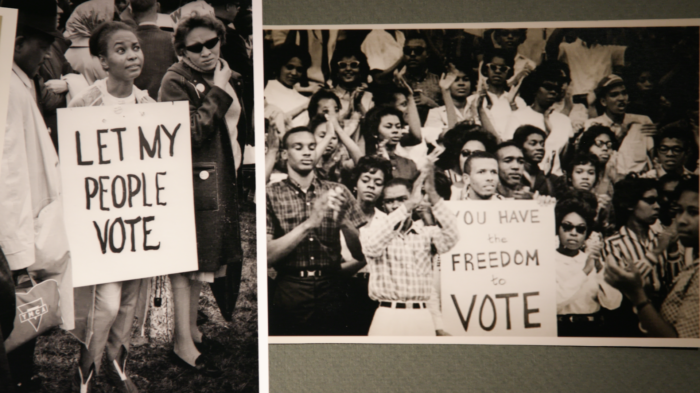 DID YOU MISS US AT THE DRIVE-IN?
TUESDAY, OCTOBER 27, 2020 – 8PM PST, 11PM EST
Explore the complicated history of African Americans' place in San Francisco politics in AFRICAN AMERICANS AND THE VOTE – a collaboration between Citizen Film and the San Francisco African American Historical and Cultural Society. African Americans and the Vote features San Francisco's first Black mayor, Willie Brown, and members of the next generation of leadership.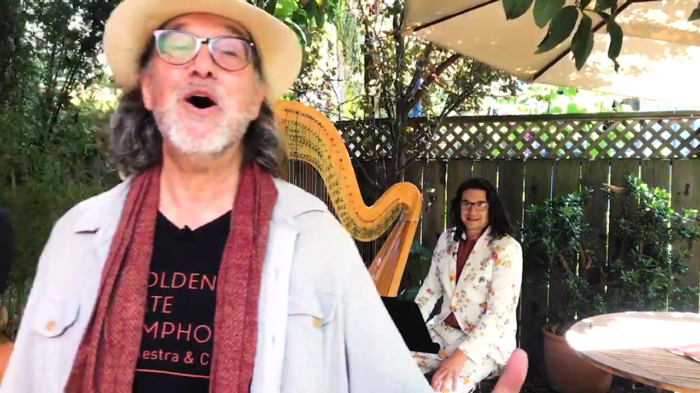 LIVE KONZERTKASTS KEEP THE LIGHTS ON
FRIDAY, OCTOBER 30, 2020 – 4:30PM PST, 7:30PM EST
When shelter-in-place orders stripped musicians of their livelihood, we hatched a plan to produce a live-streaming series that pays musicians to perform on social media. The LIVE KonzertKast series, hosted by Music Director Urs Leonhardt Steiner and produced by Kate Stilley Steiner, has generated over 75,000 views worldwide… so far!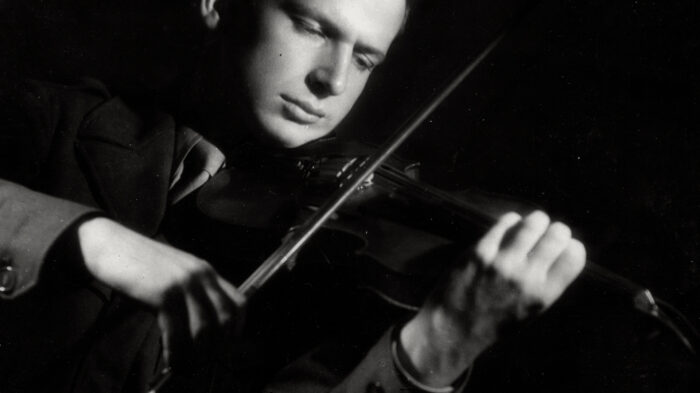 THE RIFLEMAN'S VIOLIN AT THE GI FILM FESTIVAL SAN DIEGO
THURSDAY, OCTOBER 1, 2020
At age 19, in 1944, Stuart Canin shipped off to fight Nazi soldiers with his rifle. He'd made a name for himself as a violin prodigy, so he brought along an instrument, "just in case." In July, 1945, President Truman thought music might break the ice of negotiations to end WWII, and the army called on Canin again: to play for Winston Churchill and Joseph Stalin. Director Sam Ball, Producer Abraham D. Sofaer, and subject Stuart Canin accompanied their film, THE RIFLEMAN'S VIOLIN, to this year's (virtual) GI Film Festival San Diego.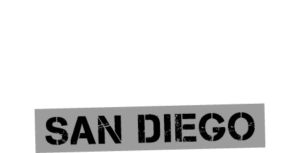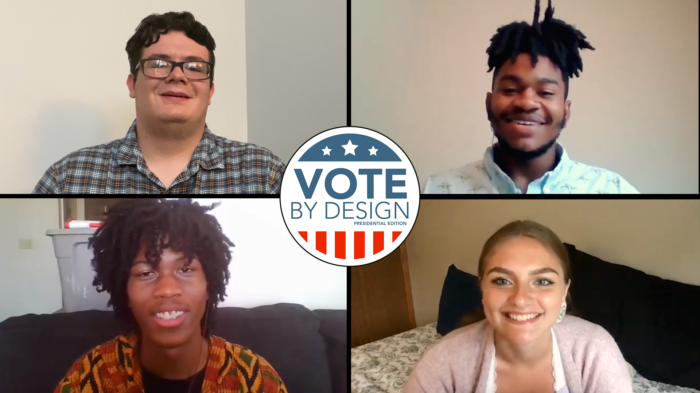 WATCH VOTE BY DESIGN AT THE COMMONWEALTH CLUB
THURSDAY, OCTOBER 15, 2020
What happens when 18-year-olds from Oakland to Appalachia come together to imagine the future of the presidency? Catch the recent Commonwealth Club conversation between filmmaker Sam Ball, Vote by Design creator Lisa Kay Solomon and moderator Gerald Harris as they explore what collaborative problem-solving between next gen voters shows us about the potential of American democracy.
JFI FILM OF THE MONTH: WENDY MACNAUGHTON DRAWS CASTRO COMMONS
OCTOBER, 2020
Long before lockdowns, artist Wendy MacNaughton and filmmaker Sam Ball spent an afternoon together in a beloved San Francisco "parklet."  We're pleased to announce that the Jewish Film Institute named the resulting short documentary their October 2020 "Film of the Month" and hosted Wendy MacNaughton and Sam Ball in conversation.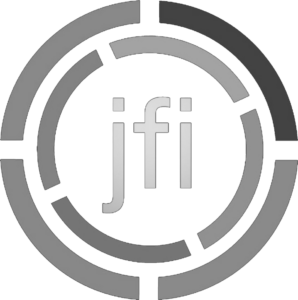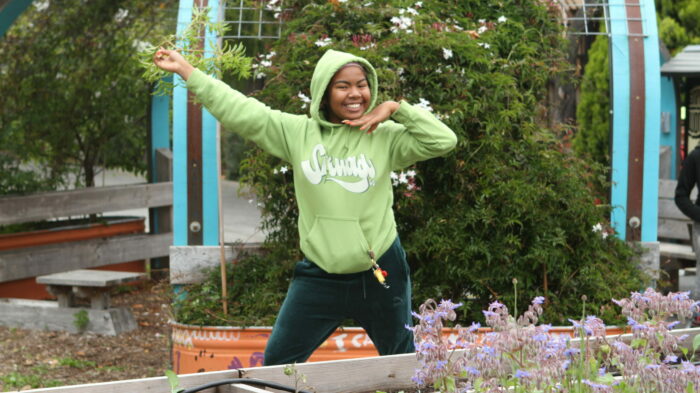 BUCHANAN STORIES / BUCHANAN CHANGE WINS "OUR TOWN" AWARD
WEDNESDAY, JULY 1, 2020
Citizen Film has been awarded an NEA "Our Town" grant of $100,000 to help Black-owned businesses tell their own stories and generate support for improvements on the Buchanan Mall, a five-block walkway in the once famous Fillmore Jazz District. Citizen Film has been collaborating with community artists, activists and entrepreneurs on the mall to co-create short films, documentary murals and multimedia installations that celebrate neighborhood activism.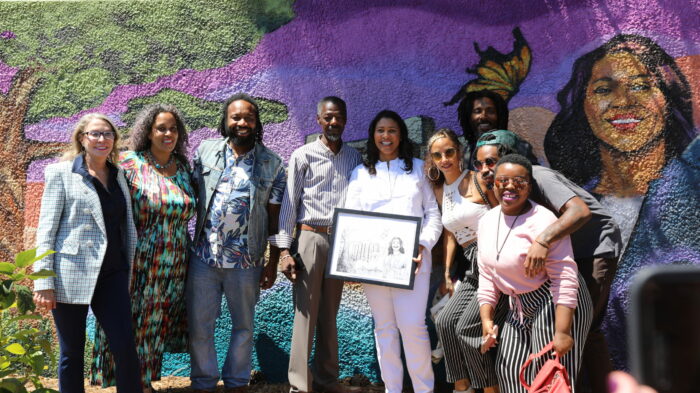 ROSA PARKS SENIOR CENTER MURAL UNVEILING
SUNDAY, AUGUST 4, 2019
The newest milestone in Citizen Film's ongoing creative placemaking efforts to revitalize the Buchanan Mall has been unveiled! Head down to the Rosa Parks Senior Center (1111 Buchanan St, San Francisco) to see the gorgeous new mural created in partnership with the Bay Area Mural Program.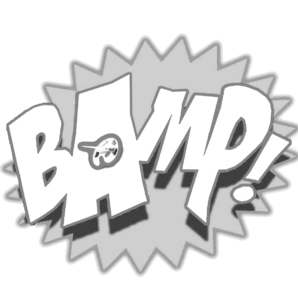 CHOP SHOP: A COMMUNITY AND LAW ENFORCEMENT CONVERSATION
FRIDAY, SEPTEMBER 7, 2018
Join us at The Bernal Heights Neighborhood Center (515 Cortland Avenue, San Francisco) for a screening of two shorts: Chop Shop: a Community and Law Enforcement Conversation and In The End, What's Our Difference? Created in collaboration with Young Community Developers (Chop Shop) and Collective Impact + SFPD (In the End), this program is part of the Bernal Heights Outdoor Cinema's film crawl, an evening of community and films, and meant to facilitate a youth-lead dialogue between San Francisco residents of color and local law enforcement in barbershops across the city.
AMERICAN CREED PREMIERES NATIONWIDE ON PBS
THURSDAY, FEBRUARY 27, 2018
In the documentary film AMERICAN CREED, former Secretary of State Condoleezza Rice and Pulitzer Prize-winning historian David M. Kennedy come together from different backgrounds and points of view to investigate the idea of a unifying American creed. The premiere of this PBS special is at the center of a robust public engagement campaign including community conversations, classroom activities and local storytelling across the country.