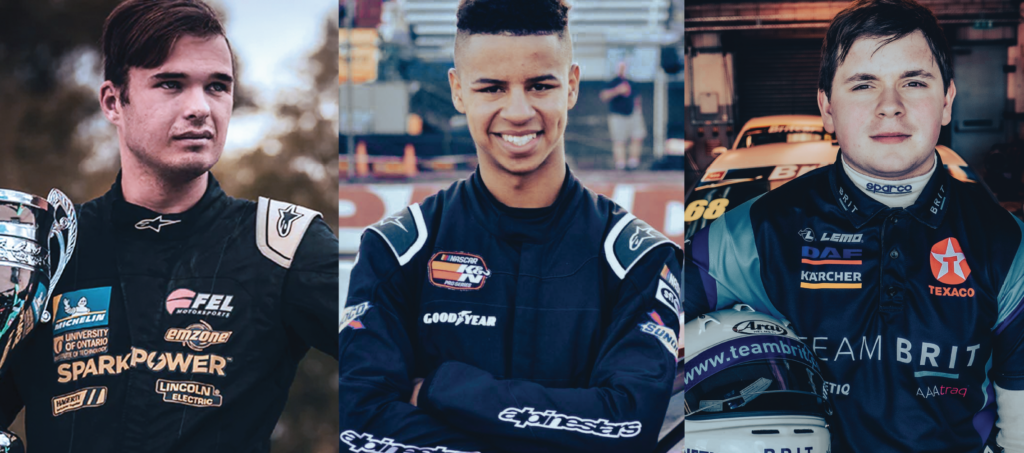 ABOUT Racing on the Spectrum
This feature documentary follows three extraordinary race car drivers on the autism spectrum through life's twists and turns.
NASCAR driver Armani Williams, BRITCAR racer Bobby Trundley and two-time Radical Cup Champion Austin Riley believe that autism gives them special abilities to focus, process sensory information and make quick, safe decisions at breakneck speeds. But it takes all their determination to meet the intense demands of the competitive racing world — along with the challenges of entering adulthood with autism. The racers seek to defy expectations off the circuit, too, as they pursue relationships and independence, and step into a leadership role alongside other prominent advocates for neurodiversity.
Through partnership with these courageous athletes, their racing organizations, and an esteemed advisory group of neuroscientists and advocates, the Racing on the Spectrum documentary series will be the centerpiece of a robust audience-engagement campaign to increase acceptance of autism, raise awareness of brain science, and help create opportunity for everyone in our neurodiverse communities to realize their full potential.
Please consider joining a Racing on the Spectrum sponsor tier to support the production of this documentary series and bring it to global audiences. Citizen Film, Inc. (federal tax ID# 81-0621889) is a 501c3 charitable organization and gifts are eligible for tax deduction to the full extent allowed by law.
Contact racing@citizenfilm.org for more information on how to support the film.
Project Team
Producer / Director / Writer: Sam Ball
Executive Producer / Producer: Kevin O'Connor
Co-Producers: Susan Schneider Williams, Tiffany Woolf
Director of Photography: Derreck Roemer
Additional Cinematography: Garland McLaurin
Editor: Kate Stilley Steiner
Composer: William Susman
Sound Design and Co-Composers: David Nelson, Karl Force
Associate Producer: Manish Khanal