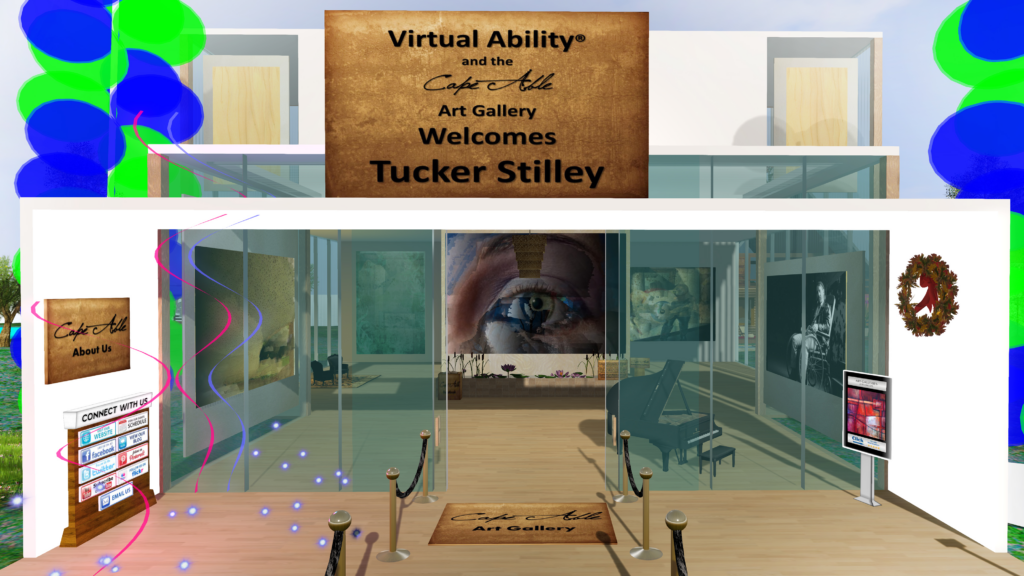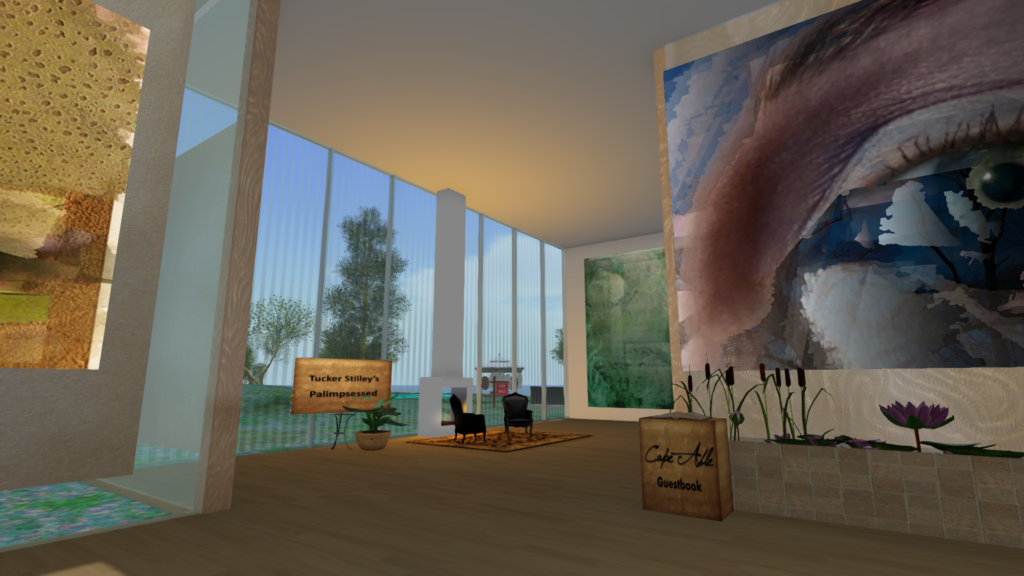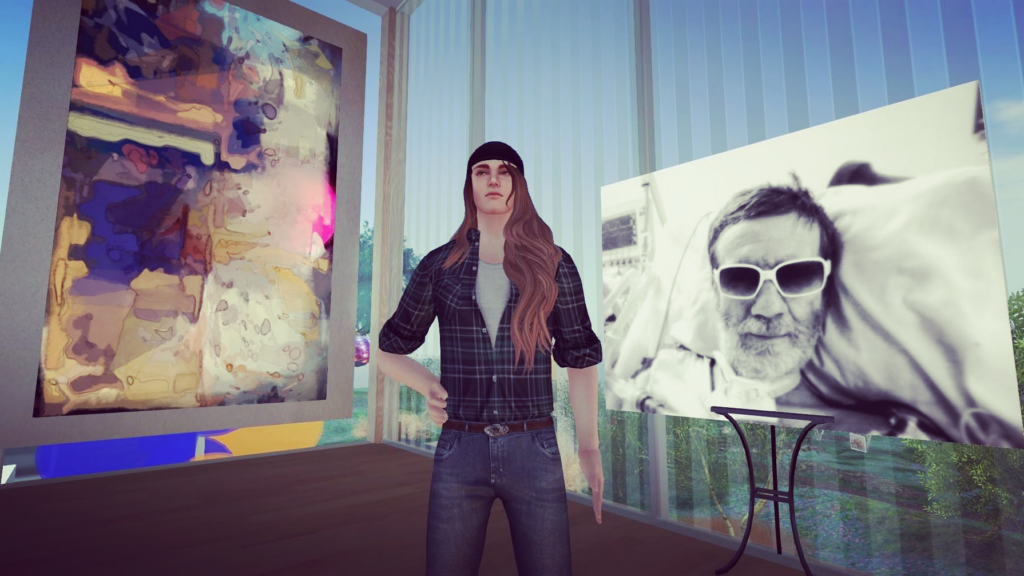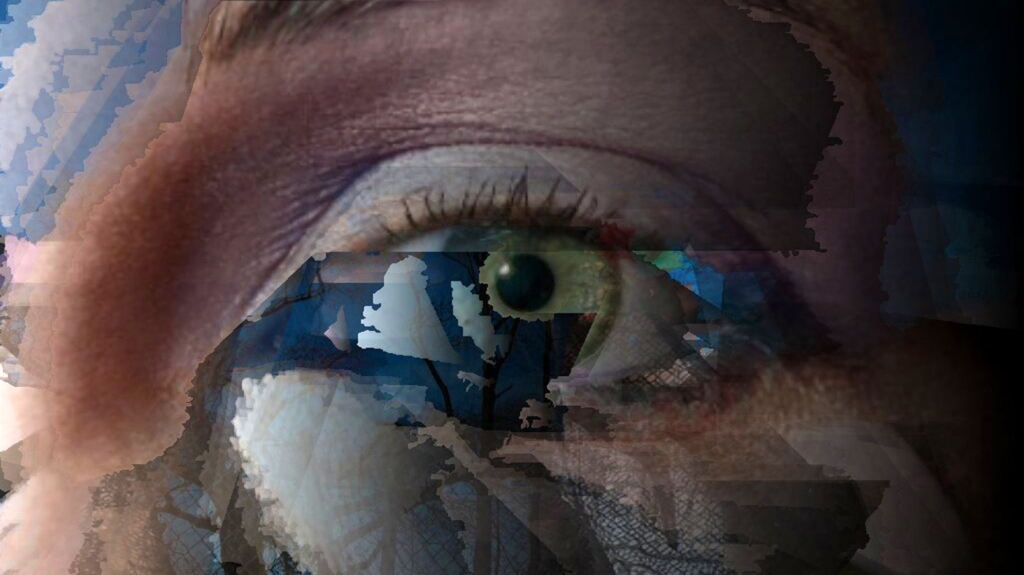 ABOUT TUCKER STILLEY
Almost 20 years ago, multimedia artist Tucker Stilley was diagnosed with ALS/MND (Lou Gehrig's Disease). Now fully paralyzed, he uses his eyes to control his computer and create art at a dizzying pace. Today, Tucker teams up with his documentary filmmaker sister Kate Stilley Steiner to present two new print series in Second Life. The exhibit takes place on Virtual Ability's Cape Able Island, a corner of the online virtual world designed to support disabled people and their communities. Venture into a virtual world to explore the art of Tucker Stilley – what the LA Times describes as breathtaking images of the frailty and strength of the human condition.
SIGN UP HERE to join guided tours of Tucker Stilley's work in Second Life Wednesdays in April & May, 5:00 pm – 7:00pm PT.
Project Team
Project Director: Kate Stilley Steiner, Citizen Film
Lead Artist: Tucker Stilley
Curator: Treasure Ballinger, Cape Able Art Gallery
Advisor: Gentle Heron
Art Studio Manager & Archivist: Lindsay D. Mofford
Technical Assistance: Orange Planer & Treasure Ballinger
Office Manager & Assistant Archivist: Emily Mofford
Art Assists: Nino, Ani, Greg, Christian, Brandon, Cecily, Harris
MORE ABOUT THE COHORT OF DISEMBODIED ARTISTS
Cohort of Disembodied Artists (CoDA) is a loosely connected band of physically challenged innovative artists who use assistive technology to make art. Through a registered nonprofit 501c3 organization, members are provided fiscal sponsorship, inclusion in an online gallery, online sales support, and social media marketing mentoring.
The exhibit is co-presented by Second Life, Virtual Ability, Inc., the Cape Able Art Gallery, Cohort of Disembodied Artists and Citizen Film. Tucker Stilley's work has been curated by distinguished artists Sam Durant, Randi Malkin Steinberger, Kate Brown and Craig Milanesi. His work has been featured nationwide including at the Venice Beach Biennal in collaboration with the Hammer Museum, the Disney CALARTS Theater, the Santa Monica Museum of Art, Monte Vista Projects, the Keystone Art Space, Artist Curated Project (ACP) LA, the Nave Gallery and Hen House Studios.