ABOUT
POTSDAM REVISITED: OVERTURE TO THE COLD WAR
This multimedia collaboration explores a remarkable intersection of history and music that took place as Truman, Stalin, and Churchill prepared to negotiate the end of World War II. The project includes a short film The Rifleman's Violin, a photo-gallery and other archival materials that provide a rare glimpse into the end of the war and the first days of the allied occupation of Berlin.
Project Team
Director: Sam Ball
Producer: Abraham Sofaer
Director of Photography: Sophie Constantinou
Editor: Mike Shen
Production & Research Coordinators: Cassandra Dreher & Sasha Riddle
ABOUT POTSDAM REVISITED: OVERTURE TO THE COLD WAR
A partnership between Citizen Film and the Hoover Institution Library and Archive, this project was designed to reimagine the function of a modern archive as a powerful convener of public dialogue and reflection in the digital age. This multimedia project, which has reached nearly 500,000 people, launched with live events at Stanford University and Lincoln Center: the screening of a film and projection of archival images accompanied by a concert by virtuoso violinist Stuart Canin who was present as the allied powers prepared to negotiate the postwar fate of the world. Canin's experience and the larger context of Potsdam was discussed on the radio, and by leading scholars onstage. Additional partners include NPR's weekend edition and KQED's forum. Visit the full archive in person at the Hoover Institution or at www.potsdamrevisited.org.
MULTIMEDIA ARCHIVE TEAM
Director: Sam Ball
Producer: Abraham Sofaer
Interactive Design: Sean Nilsson
Advisory Panel: Jonathan Berger, Norman Naimark, Scott Sagan, Hon. George P. Shultz, Eric Wakin
Archivists: Linda Bernard, Rachel Bauer
Researchers: Cassandra Dreher & Sasha Riddle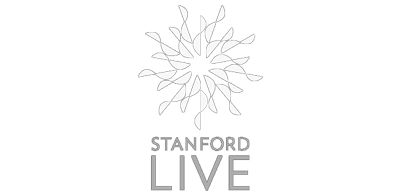 CATEGORY
Featured, Arts & Culture, History, Jewish Identity