ABOUT
THE RIFLEMAN'S VIOLIN AT THE GI FILM FESTIVAL
The Rifleman's Violin, a collaboration between Citizen Film and the Hoover Institution, will screen at the San Diego GI Film Festival as part of "World War II Remembered."
Thursday, October 19, 2017
5:00 pm at Regal Carlsbad 12
Project Team
Director: Sam Ball
Producer: Abraham Sofaer
Director of Photography: Sophie Constantinou
Editor: Mike Shen
Production & Research Coordinators: Cassandra Dreher & Sasha Riddle
ABOUT POTSDAM REVISITED: OVERTURE TO THE COLD WAR
Between July 17 and August 2, 1945, near the end of World War II, President Harry Truman, Prime Minister Winston Churchill, and Premier Joseph Stalin, leaders of the three Allied powers, met in the Berlin suburb of Potsdam to discuss implementing Germany's May 8 surrender.
www.potsdamrevisited.org, a companion to a Stuart Canin archive at the Hoover Institution Library & Archives, provides a record of a special event at Stanford University's Bing Hall revisiting the Potsdam Conference seventy years later. We invite you to explore the Potsdam Conference from the diverse perspectives of scholars Norman Naimark, Scott Sagan, George P. Shultz, and violin virtuoso Stuart Canin, who performed a private concert at the first and only meeting between Truman and Stalin.
The Stuart Canin multimedia archive, launched by Citizen Film and the Hoover Institution at www.potsdamrevisited.org, was produced by Hoover Institution Senior Fellow Abraham D. Sofaer, and made possible by the William and Flora Hewlett and Koret Foundations.
MULTIMEDIA ARCHIVE TEAM
Director: Sam Ball
Producer: Abraham Sofaer
Interactive Design: Sean Nilsson
Advisory Panel: Jonathan Berger, Norman Naimark, Scott Sagan, Hon. George P. Shultz, Eric Wakin
Archivists: Linda Bernard, Rachel Bauer
Researchers: Cassandra Dreher & Sasha Riddle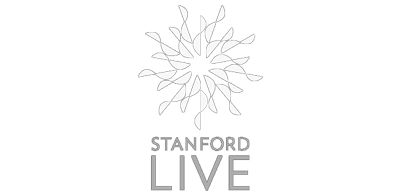 CATEGORY
Featured, Arts & Culture, History, Jewish Identity