ABOUT
ABOUT AMERICAN CREED
Pulitzer Prize-winning historian David M. Kennedy and former Secretary of State Condoleezza Rice come together from different perspectives to investigate the idea of a shared American creed. That spirited inquiry sheds light on the stories of a range of citizen-activists striving to realize their own visions of America's promise across deep divides.
Go to www.americancreed.org to watch the film.
American Creed was viewed by 785,000 people when it premiered nationally on PBS in February 2018 and it has engaged an audience of over 1 million people since then. Thanks to Citizen Film's partnerships with Facing History and Ourselves and the National Writing Project, American Creed inspired a broad-based public engagement campaign, including in-person screenings and facilitated conversations in community centers and classrooms around the country.
Microgrants are available on a first come first served basis, while they last, to host a screening of the film followed by a facilitated conversation in your community. Visit americancreed.org/community-conversations to learn more.
American CreedCommunity Conversations are screenings of the film followed by scholar-facilitated discussions. They are being held in libraries, community centers, high schools, and other civic spaces. To view all upcoming and past events, visit www.americancreed.org/events-calendar
PROJECT TEAM
Directed, Written & Produced by Sam Ball
Senior Executive Producer and Writer: Randy Bean
Executive Producer: Dan Soles
Producer: Kate Stilley Steiner
Producer, Editor & Writer: Mike Shen
Cinematographers: Sophie Constantinou, Richard Gunderman, Dana Kupper, Garland MacLaurin
Co-produced by Citizen Film & WTTW – Chicago Public Media
MORE ABOUT AMERICAN CREED
With anchor support from the Corporation for Public Broadcasting and the National Endowment for the Humanities, more than 100 civic institutions, including public television stations, libraries –in partnership with the American Library Association– and community centers have responded to the producers' call to create their own locally-themed programming engaging local audiences in considering and discussing their connection to American history and ideals. Educators and students have been at the forefront in strengthening local communities by reaching out across divides to replicate activities and conversations modeled in the film. And thanks to partnership with Facing History and Ourselves, the National Writing Project and PBS LearningMedia, more than 5,000 students have uploaded essays on their experience of the film's themes. To learn more about this campaign, visit www.americancreed.org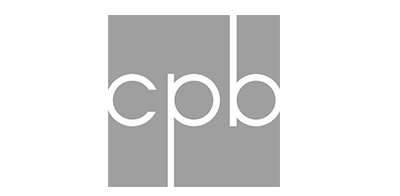 CATEGORY
Featured, Civic Engagement